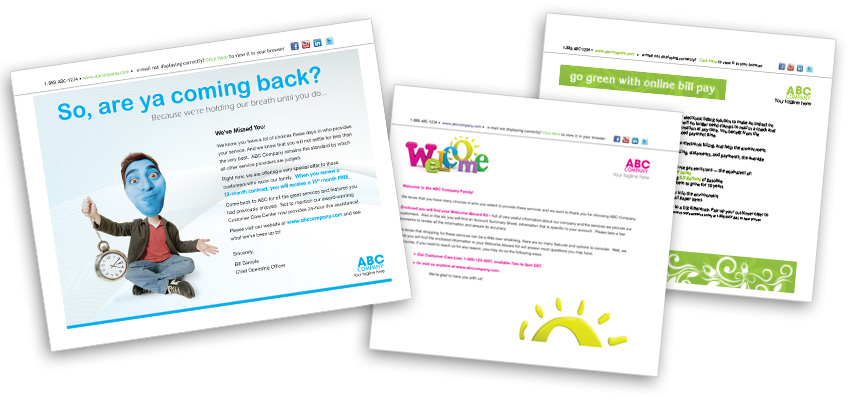 OSG Email MarketingSM
With OSG Email Marketing you can quickly reach your customers with a timely and relevant message.
Today so many of our customers are on the go all the time that the best way to reach them is through email. OSG Email Marketing is quick and easy and lets you deliver the critical customer communications message you want in the most effective way.

We offer a soup-to-nuts array of services for you to choose from. Whether you need help with a single message or a full marketing campaign, our team of experts is here to work with you. We'll help you set goals and determine the target audience for each email message. We can also craft your message and help you develop attention-grabbing subject lines to improve open and read rates. Once written, our talented designers will design and distribute the email marketing message. We will track the success of each message by providing you with a report of who opened the message.