Leadership
Executive Team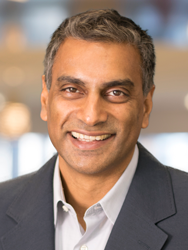 Anish Rajparia
Chief Executive Officer
Anish Rajparia joined OSG in 2019, bringing over 25 years of experience in the U.S. and abroad, including responsibility for the P&Ls of large and entrepreneurial organizations, and leadership experience in general management, strategy, product, marketing, business and technology. Prior to joining OSG, he served as Chief Operating Officer of WorldStrides and 13+ years in various roles including President Major Accounts & Canada, President Small Business Services and President International at Automated Data Processing (ADP). Prior to that, Rajparia served as co-CEO of Parlo, an online language learning company.

Rajparia holds a Bachelor of Science degree in Electrical Engineering and Computer Science from Duke University and a Master of Business Administration from Harvard Business School.
---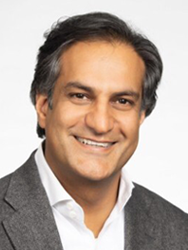 Davinder Athwal
Chief Financial Officer
Davinder Athwal joined OSG in 2020. He has over 25 years of experience in the full range of financial functions as well as building and leading finance teams in high-growth global companies. Prior to joining OSG, he served as chief financial officer at Blucora, a provider of financial technology solutions, where he had responsibility for finance and IT infrastructure. Previously, he was chief financial officer at UGI International. He began his career at PwC in Silicon Valley and then held progressively senior financial roles at IBM and Nortel.
Athwal holds a Bachelor's degree from Kingston University (London, UK), a Master's degree in Accounting from Long Island University, and is a CPA.
---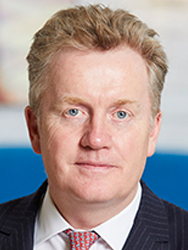 Andy Blundell
President, OSG Europe
Joining OSG in 2018, Andy Blundell brought over 12+ years of experience in business management and strategy. He currently serves as President of OSG Europe. In this position he works to shape the future of OSG' customer communication. Prior to OSG, Blundell worked as Chief Executive Officer of Communisis where he was responsible for creating, communicating, and implementing the organization's vision and overall direction. A strong believer in purposeful leadership and sustainable performance, Blundell continues to lead his team and contribute to the success of OSG.
Blundell holds a Bachelor of Fine Arts degree from the University of Oxford.
---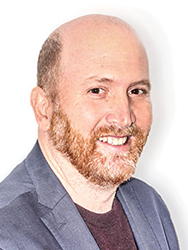 Jon Gustave
President, Digital Solutions and Executive Vice President, Product Development
Jon Gustave joined OSG in 2017, bringing over 20 years of experience in electronic billing and payments. Gustave has built a career on partnering with clients to customize comprehensive solutions designed to optimize the back office intricacies associated with companies both large and small. Prior to OSG, Gustave founded Klik Technologies, one of the nation's first third-party integrated receivables companies. While with Klik, he developed several new ways of processing payments that are still used today. After selling Klik, he bought GSB Printing Industries, where he developed a comprehensive paper and electronic billing solution. In 2017, Gustave sold GSB to OSG Billing Services.

Gustave holds a Bachelor of Science degree from the University of Maryland.
---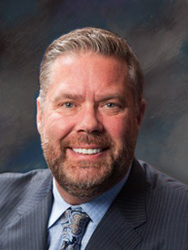 Thomas Harter Jr.
Executive Vice President, Global Strategic Accounts
Prior to joining OSG in 2017, Harter was CEO and Chairman of the Board at Microdynamics Group. He worked at Microdynamics Group for 27 years and held various leadership roles including Chief Revenue Officer and President. Under his leadership, he led more than 180 employees with annual revenue exceeding $100 million. During his tenure the company was named a Crain's Chicago Fast 50 company and in 2015 was named an Inc. 5000 fastest growing company.

Harter holds a Bachelor of Liberal Arts from The University of Iowa.
---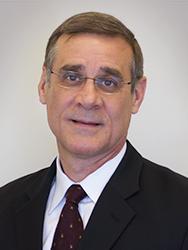 Mark Helland
Executive Vice President, Tech Strategy, Integration, and Compliance
Mark Helland joined OSG in 2017. Helland is a senior technology executive with proven success in driving innovation and business growth initiatives. He is consistently delivering results, while reducing costs and increasing organizational effectiveness. He has a solid record of planning and delivering multiple complex technology projects with global organizations and is a respected leader with strong business and collaborative skills in developing and executing strategic plans.
Helland holds a Bachelor of Science in Computer Science from Minnesota State University.
---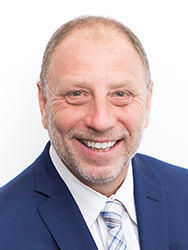 Neil Metviner
President, Marketing Solutions and Chief Marketing Officer
Prior to joining OSG, Metviner served as Executive Vice President of Pitney Bowes, Inc. where he held the additional titles of President of Pitney Bowes Direct and President, Global Mainstream for Pitney Bowes Europe. He has also served as a senior executive with Cendant and National Westminster Bancorp. In 2002 Metviner was named the Direct Marketing Association's B2B Marketer of the Year. Over his 30-year career, Metviner has effectively built and transformed organizations using his skills in strategy, operations and process improvement.

Metviner holds Bachelor of Arts and Master of Business Administration degrees from Case Western Reserve University, and has completed the Advanced Management Program at the Executive Leadership Institute of the Boston University School of Management.
---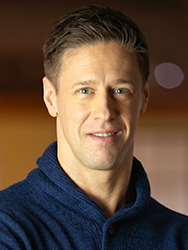 Ken Powell
Executive Vice President, Customer Experience
Ken Powell joined OSG in 2019. He is a global operating executive with 20+ years of achievements in public and private equity-structured organizations. Powell has a proven track record accelerating top-line growth, building high performance cultures and installing scalable operating infrastructure. He is known for approaching strategy design, innovation and program execution with the collaboration, agility and financial discipline that creates commercial competitiveness, internal momentum and winning results for middle market technology, business services and media organizations across the Americas, EMEA & APAC.
Powell holds a Bachelor of Arts degree in History and Political Science from Ramapo College of New Jersey, a Master of Business Administration and a Master of Science in Technology Management from Stevens Institute of Technology.
---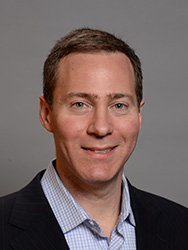 Mark Satisky
Executive Vice President, Strategy & Acquisitions
Prior to joining OSG, Satisky worked at NCR Corporation as General Manager, Global Enterprise, Merchandising and Supply Chain Solutions and in Corporate Development, where he led several acquisitions and partnerships in the software and payments sectors. Previously, he worked in investment banking at Morgan Keegan, Credit Suisse and Deutsche Bank and in public accounting at PwC.

Satisky holds a Bachelor of Science in Business Administration degree from Washington University in St. Louis and a Master of Business Administration degree from Duke University.
---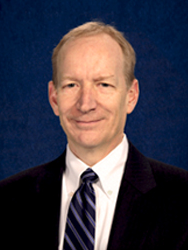 Greg Waite
Executive Vice President and Chief Operating Officer, Operations
Greg Waite joined OSG in 2017. Waite is a results-oriented manager responsible for all business operations, outsourced print procurement, and client services. He brings over 15 years of management experience in fulfillment and production and 10 years of experience in commercial banking. Prior to his current position, Waite was President at Diamond Marketing Solutions where he was responsible for production operations and technology supporting their client's communication to their customers. He was also President at The Rylander Company where he was responsible for financial turnaround while helping the company grow significantly in the face of increasing competition.
Waite holds a Bachelor of Science degree in Finance from the University of Illinois and a Master of Business Administration from DePaul University.
---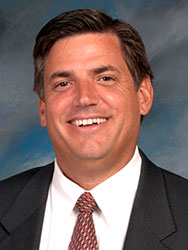 Ron Whaley
Chief Revenue Officer
Prior to joining OSG Whaley spent 15 years building his career in the electronic printing field at Comvestrix. Whaley served as a key executive and helped to take the company public under the name of Vestcom International. His roles included Vice President of Sales, Regional Sales Manager and District Manager. Prior to working at Comvestrix, Whaley spent two years in the office products division at Burroughs Corporation.

Whaley has been an associate board member of the Competitive Carriers Association (CCA) since 2007, and currently serves on the CCA Board's Executive Committee as Secretary. He often appears as a guest speaker at industry events and regularly has articles published in trade magazines such as the CCA Voice and other publications.

Whaley holds a Bachelor of Science in Marketing from the State University of New York at Oswego.
Board of Directors
Non-Executive Chairman of the Board